Boskalis Rethinks Loss-making Transport Operations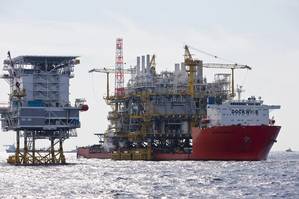 Boskalis will terminate loss-making transport activities at its offshore energy division, the Dutch marine and engineering company said on Thursday after posting lower than expected first-half earnings.
A resulting one-off charge of 397 million euros ($451.6 million) pushed Boskalis to a net loss of 361.4 million euros, compared with a profit of 75.1 million euros in the first half of 2017. The consensus forecast in a company-compiled poll of analysts was for a profit of 60 million euros.
The company aims to position the business at more lucrative areas of the transport and installation market, it said, adding that the lower end of the segment is rapidly becoming a commodity transport market, often not oil and gas-related, and faces overcapacity in Asia.
"There were two sides to the first half of the year", said CEO Peter Berdowski. "While the contracting activities at Dredging and Offshore Energy made a good contribution, developments at offshore services had a significant adverse effect on the result."
The company's order book, excluding joint ventures and associated companies, increased to 3.89 billion euros at the end of the first half, compared with 3.25 billion euros a year ago, the company said.
Management expects a sharp improvement in net operating profit in the second half, rising from a first-half return of 34.5 million euros, but the company said it would still fall short of the 75.1 million euros achieved in the second half of last year.
($1 = 0.8791 euros)
(Reporting by Zuzanna Szymanska in Gdynia Editing by David Goodman)
Aug 16, 2018