US Coast Guard Publishes Final Ballast Water Management Reporting Requirement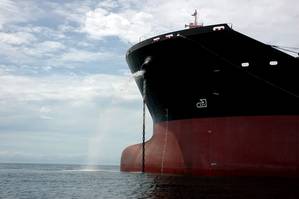 A Final Rule eliminating the requirement for certain vessels that operate on voyages exclusively within a single Captain of the Port Zone to submit an Annual Ballast Water Summary Report for calendar year 2018 has been published.
The Coast Guard views this current reporting requirement as unnecessary in order to analyze and understand ballast water management practices. This final rule will reduce the administrative burden on this regulated population of U.S. non-recreational vessels equipped with ballast tanks. The final rule is effective Oct. 1, 2018. Under current regulations, the annual report for calendar year 2018 is due March 31, 2019. This rule will eliminate the annual reporting requirement in § 151.2060(e) before the 2018 report is due.
The Coast Guard reviewed the 2016 annual reports and concluded that the reports do not contribute to the quality and breadth of BWM data as originally intended because the current annual reporting data fields are too simplistic to capture vessel movements and ballasting operations in the necessary level of detail. Amendments to 33 CFR 151.2015 and 151.2060 are in accordance with 16 U.S.C. 4711(e), which authorizes the Secretary to revise such regulations, as necessary, on the basis of best scientific information, and in accordance with criteria developed by the ANS Task Force.
The 2015 final rule established a three-year requirement starting in 2016 for the master, owner, operator, agent or person in charge of certain vessels with ballast tanks to submit an annual report of their BWM practices. The requirement applies to U.S. non-recreational vessels that operate on voyages exclusively between ports or places within a single COTP Zone. The annual reports contain information, specified in § 151.2060(f), about the vessel, the number of ballast tanks on board, total ballast water capacity, and a record of ballast water loadings and discharges. The reports are submitted to the National Ballast Information Clearinghouse.
The Coast Guard received 11 public submissions in response to the Notice of Proposed Rulemaking, 10 of which were germane to the proposed rule. Of those 10 submissions, seven supported the proposed rule and three opposed it.
Sep 20, 2018