Florence Makes Landfall near Wrightsville Beach, NC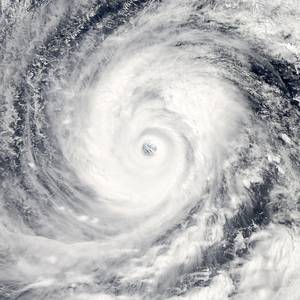 The U.S. National Hurricane Canter is reporting that Hurricane Florence has made landfall near Wrightsville Beach North Carolina.
Widespread flooding is being reported along a wide swath of the North Carolina coastline. The storm, moving west at 6 miles per hour, is now forecasted to stall onshore for several days, dumping as much as 40 inches of rain in some areas. "Catastrophic" flooding is expected over portions of the Carolinas.
As forecasters predict a "life threatening" storm surge of 9 to 13 feet, at least 150 people are awaiting rescue in New Bern, N.C. More than 300,000 people are said to be without power.
The storm, now waning somewhat into a category 1 hurricane, is now located about 5 miles east of the port of Wilmington, North Carolina producing sustained winds of 90 miles per hour. The storm remains extremely dangerous, and is expected to pack winds up to 40 miles per hour and rain totals of ten inches or more as far inland as North Carolina's largest city, Charlotte.
Sep 14, 2018